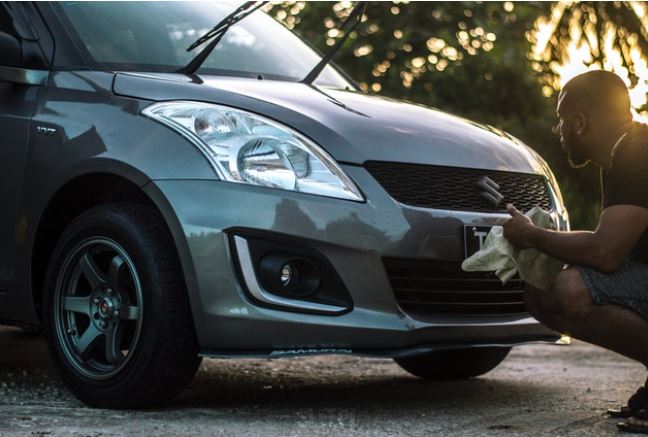 The VIN in Suzuki is a unique code that allows you to see your full vehicle history. Importantly, the body number also allows you to find out a lot of useful information about the car you own or want to buy. Buying a used Suzuki may involve a risk, but a VIN decoder will reveal, among other things, accident and service history. So how do you find the VIN in Suzuki and how do you decode it? Read in our article.
Suzuki – VIN decoding
Suzuki's VIN number contains numerous and important specifications for the car. The Suzuki VIN number encoding is particularly recommended for those planning to buy a used car from abroad. This is because the Suzuki identification number allows you to see detailed parameters such as country of manufacture, model year, drive type, engine version and equipment options. What is important is that it also allows you to search the database of stolen vehicles and learn about its accident history and the number of previous owners. As you can see, decoding Suzuki's VIN helps you get really insightful information about the car, so we can compare it with the data provided by the seller. If you want to find out whether Suzuki was stolen or involved in an accident, decrypt the VIN using the form below.
Suzuki – where to find VIN?
The first thing we should do before verifying the code is to check its location in the car and compare it with the VIN in the documents. Finding the VIN in Suzuki can be difficult, because its location depends on several factors. If you are wondering where the VIN in Suzuki Grand Vitara is, between 2006 and 2008 it was on the right side reinforcement near the seat of the right shock absorber and in the middle of the front bulkhead. On the Jimny model, the VIN number is located on a plate on the right-hand side baffle. The popular Suzuki Swift from 2005 to 2010 had the VIN number on the fixed component on the right-hand bulkhead. Suzuki SX4 has the VIN number in two places.
As you can see, the location of the VIN number in Suzuki, whether you have a Swift, Ignis or Vitara, may not be obvious, so sometimes it is worth using proven tools to find the VIN efficiently and quickly.