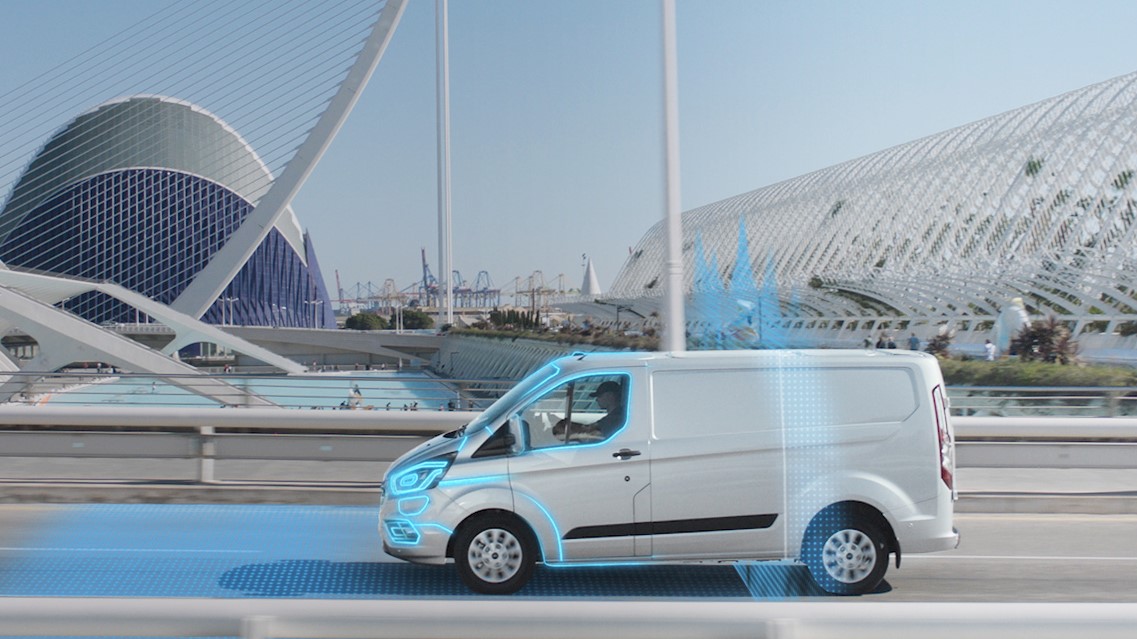 Ford's solution is designed to preserve clean air where it is needed most by using the new plug-in hybrid vans only emission-free electric driving mode when driving in sensitive zones.
Transit Custom Plug-In Hybrid (PHEV) vans using live location data will automatically switch to electric driving mode as soon as they drive into defined areas such as traffic jam zones, low emission zones – which will help reduce air pollution in cities.
However, Ford geofencing is not just about city centers: vehicle operators can also create custom 'green zones' to encourage low-emission driving in the vicinity of schools, playgrounds and department stores.
When the vehicle leaves a defined zone, it can automatically switch to the most appropriate driving mode at that moment – for example, turn on the EcoBoost gasoline engine to generate additional electricity and extend the vehicle's range.
Improving air quality in cities
Low Emission Zones are becoming more common across Europe as an effective way to manage the impact of vehicles on urban areas. In the first six months of operation of the London Ultra Low Emission Zone (ULEZ), it was found that nitrogen dioxide (NO2) – one of the most harmful gases emitted by vehicles – had been reduced by almost 30 percent.
A recent Ford study found that electric PHEV hybrids can make a significant contribution to improving air quality in cities: 75 percent of the distance traveled by Transit models in central London by study participants (operators Addison Lee Group, British Gas, Metropolitan Police and Transport for London ) took place in a zero-emission electric mode. Similar studies are currently taking place in Cologne, Germany and Valencia, Spain.
The Geofence module in Transit PHEV records information about moving only in electric mode in areas marked with a "virtual fence". Encrypted information can be shared securely with local authorities if there is a need to prove that the vehicle complied with the strict standards in low emission zones and was used according to local charges.
Hybrid electric drive
The Transit Custom Plug-In Hybrid van and the Tourneo Custom Plug-In Hybrid passenger car are the first vehicles in their class to use a plug-in hybrid drive (PHEV). The battery with a capacity of 13.6 kWh ensures emission-free range of up to 56 km (calculated in the NEDC cycle) for the Transit Custom PHEV and up to 53 km (NEDC) for the Tourneo Custom PHEV. Both vehicles also feature a 1.0-liter EcoBoost gasoline engine that can recharge the battery when needed to extend the range to over 500 km (NEDC). **
Both vehicles can be fully charged in four and a half hours from a standard domestic power source, or in three hours using the more efficient AC outlet. Additional electricity is recovered by the regenerative charging system when the vehicle slows down or brakes. The Ford Transit Custom Plug-In Hybrid and Tourneo Custom Plug-In Hybrid entered serial production at the end of 2019.
Ford tests across Europe have shown that PHEV drivetrain vans offer owners an invaluable solution for urban use every day without compromising on longer journeys. Vehicles are not dependent on the infrastructure of electric charging points, so owners do not have to worry about the range and do not worry about the need to recharge the battery. This means they can fully function in both worlds, benefiting from their ability to drive in low emission zones without sacrificing other tasks.
The PHEV driveline also has no effect on reducing payload or payload volume compared to conventional diesel models.
Source: Ford