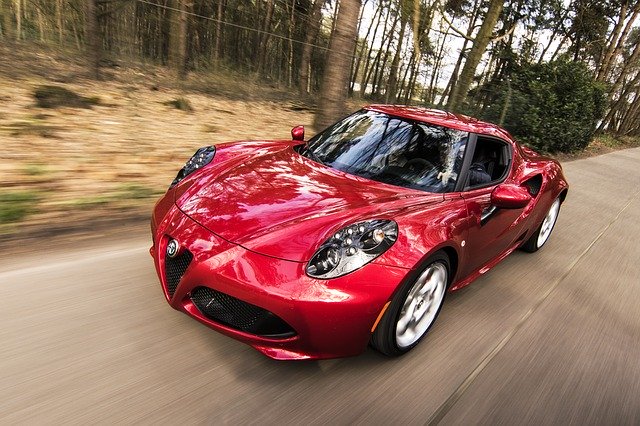 Each Alfa Romeo car has a unique identification code called VIN. This number contains important information about the car, such as its manufacturer, model year and engine type. If someone wants to buy a car, decoding the Alfa Romeo VIN can be a good way to check if the car has not been stolen, damaged or illegally modified. So where to find the VIN on Alfa Romeo and how to decode it? We suggest below.
Alfa Romeo – VIN number decoder
VIN decoding in Alfa Romeo allows you to obtain detailed information about the car, because each VIN contains a lot of important data about the vehicle. In addition to general Alfa Romeo specifications such as model year, brand and country of manufacture, the VIN decoder provides key information that may be helpful in verifying the vehicle prior to purchase. Especially if Alfa Romeo will be registered for the first time in Poland. Thanks to the decoding of the VIN number, you can check what equipment is originally Alfa Romeo, paint color, type of upholstery and the number of airbags. Any inconsistencies with the facts may suggest that the vehicle may have had an accident in the past.
Alfa Romeo – VIN number search
Finding a VIN on an Alfa Romeo car is not always easy. Especially that manufacturers place the 17-digit code not always in typical locations. So where to find the VIN on the Alfa Romeo 147? Years 2000 – 2006 had the VIN number placed on the right side reinforcement, near the right shock absorber seat. In turn, the 156 model has an additional plate with the VIN number on the frontal reinforcement. More traditionally, because the VIN Alfa Romeo model 159 from 2005-2010 is placed on the floor on the right side of the passenger seat. It is similar in the case of the older model Alfa Romeo 166 from 1999-2003, because the VIN on the fixed element is also located on the floor next to the passenger seat.
It is worth remembering that the most reliable is the chassis number, which is stamped on a fixed element, not the glued one. Any tampering with the stamped VIN may suggest that there may be a problem with the vehicle.
Alfa Romeo VIN check
By decoding the identification number on Alfa Romeo, you can find important details about your vehicle. The vehicle history report may contain information on the odometer reading, possible theft, damage or equipment. These aspects play a significant role when buying a car, especially if Alfa Romeo was imported from abroad. So how do you check the VIN on Alfa Romeo? Just fill out the form below and use the free or paid version of the report for a specific Alfa Romeo vehicle. It is also worth remembering that the cost of a full vehicle history report is small in relation to the price you can pay for a car that may have been damaged or stolen previously.